Ensuring All Viewpoints Are Heard, All Issues Discussed
The Consortium brings all viewpoints to the table and addresses quality of life issues.
It has led to successful collaborations and an overall sense of accomplishment among many diverse organizations and residents in the area. The success lies in the coordination of efforts of all contributors to the community, including schools, churches, and businesses.
In 1991, Beech Interplex invited as many community and agency representatives in the area as could be found to participate in a meeting to discuss the mission of Beech and to foster collaboration among Cecil B. Moore stakeholders.
Since that initial meeting, there have been 2-3 every year with 60-70 people from over 50 organizations attending. Along with catered lunches and networking, the on-going interrelationship building between agencies to improve the community has been the true meaning of the Consortium.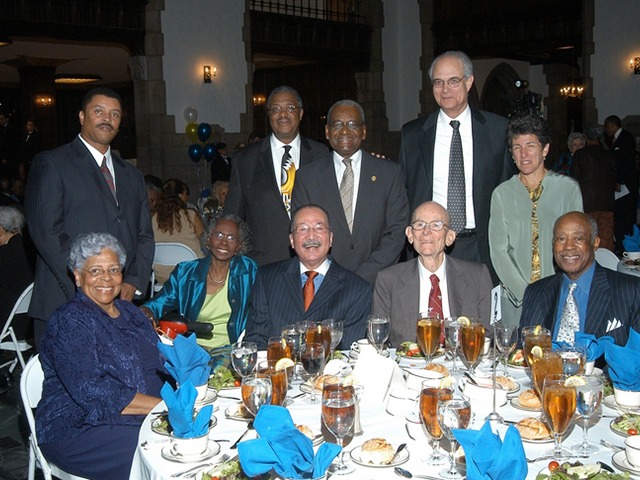 The Cecil B. Moore Community
Dedicated Partners
2nd Congressional District
3rd Senatorial District
22nd Police District
29th Street Community Development Corporation
1st Congressional District
181st Legislative District
197th Legislative District
African American Chamber of Commerce
Alliance for Progress Charter School
Alston Beech Foundation
Art Sanctuary
Avenue of the Arts
Beech Capital Venture corporation
Beech Community Services
Beech Interplex, Inc.
Bible Fellowship Church of God
Citizens Bank
City Council of Philadelphia
Department of Licenses & Inspections
Freedom Theatre
Frontiers International – Philadelphia
General George G. Meade School
Gesu School
Greater Brewerytown Community Development
Greater Philadelphia Urban Affairs Coalition
Habitat for Humanity
Local Initiative Support Corporation
NAACP – Philadelphia
Neighborhood Garden Association
North City Congress
North Philadelphia Art & Cultural Alliance/Tyler School of Art
Office of Housing & Community Development
Opportunities Industrialization Center
Pennsylvania Horticulture Society
Pennsylvania Art Commission
Philadelphia Council for Community Advancement
Philadelphia Department of Commerce
Philadelphia Housing Authority
Philadelphia Housing Development Corporation
Philadelphia Planning Commission
Philadelphia Redevelopment Authority
Philadelphia Work Force Development
Social Security Administration – North Central
Tanner Duckrey School
Temple University
Temple University Libraries/Blockson Collection
Temple Small Business Development Center
Tenth Memorial Church
United Way of SE Pennsylvania
Uptown Development Corporation
Wagner Free Institute of Science
Washington Community Outreach Foundation
Women's Christian Alliance
Yorktown Community Development Corporation
Young Men's Christian Association